09 August 2023
Image

Of the many thousands of people left homeless by the February 2023 earthquake, 183 people are being supported by Turkish union Liman-İş with grant funding from the ITF Seafarers' Trust and generous local support.
Volunteers from the Mersin port workers of the Liman-Is union are managing the facility, including providing security, cleaning and cooking food supplemented by donations from the local community. The guesthouse provides safe accommodation and 3 meals a day for the families staying there.
In addition to the practical support provided by the guesthouse, the Trust grant has funded professional psychological support, including specialist play-therapy to support children traumatised by the earthquake.
Recently visiting the facility, Katie Higginbottom said: "It's really impressive to see the whole community coming together to look after these people in incredibly difficult circu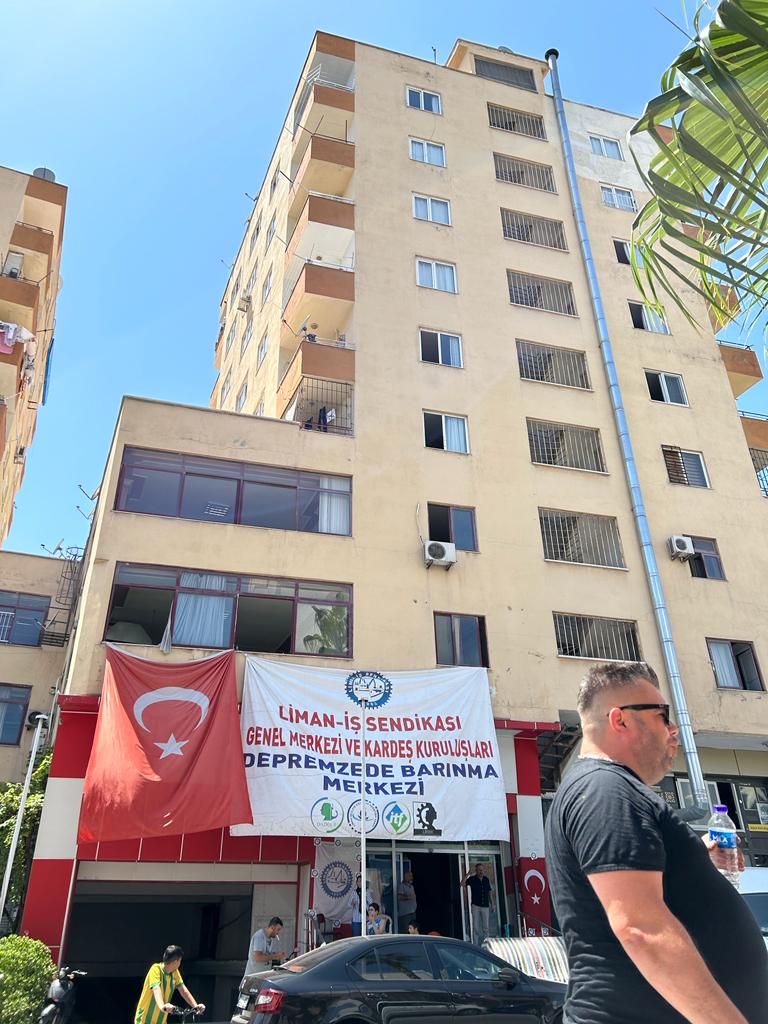 mstances."