27 April 2021
Image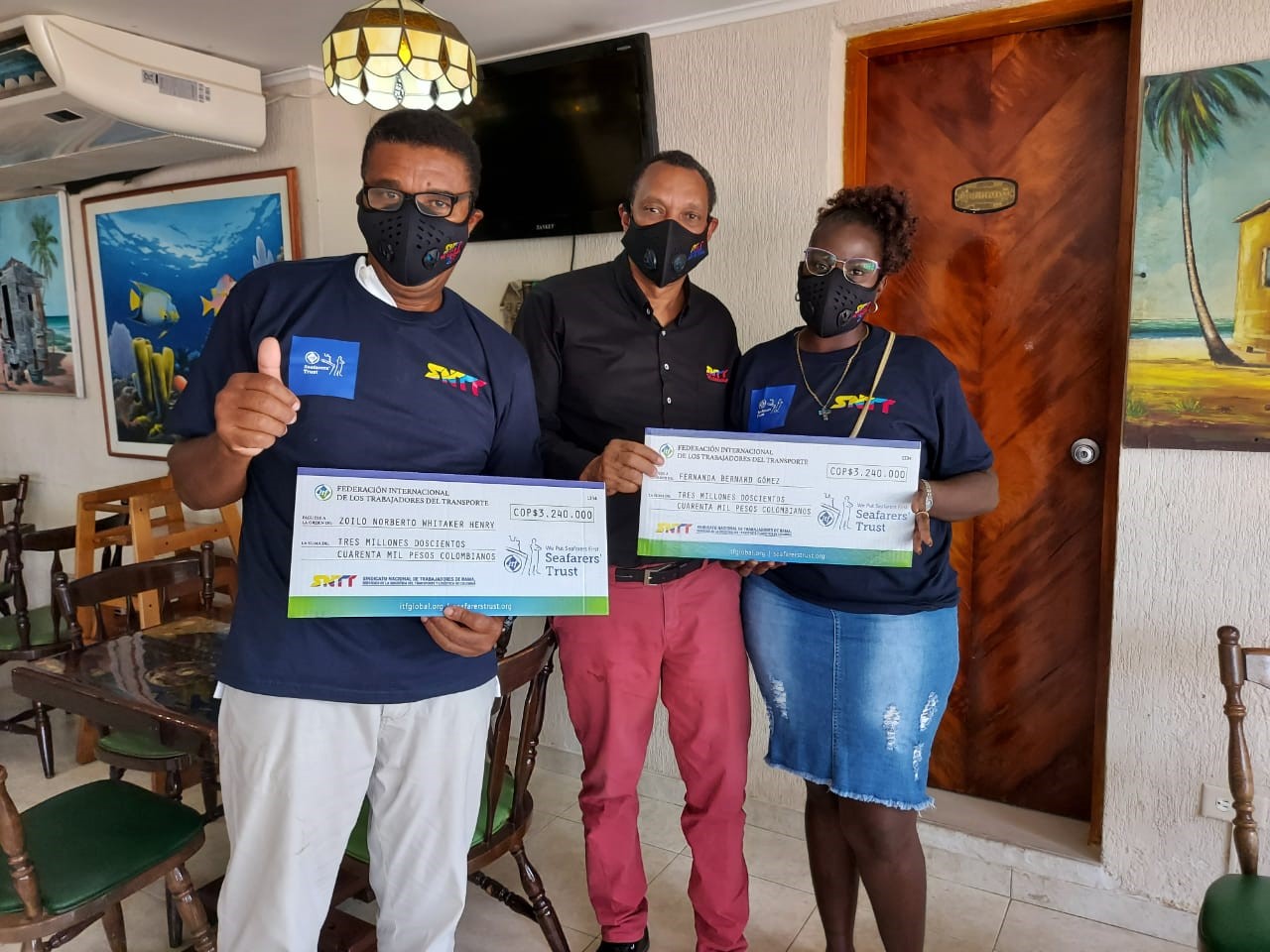 With emergency funding received from ITF Seafarers' Trust and immediate action from national union Sindicato Nacional de Trabajadores de Rama (SNTT) of Colombia, the Norwegian Seafarers Union (NSU) was able to secure essential support for its Colombian members from NCL vessels who were impacted by the Iota Hurricane.
Last year, the Iota Hurricane passed close to the outlying Archipelago of San Andrés, Providence and Santa Catalina as category 5. The island's infrastructure was completely wiped out and the vast majority had their homes totally or partially destroyed. The aftermath of the hurricane was brutal.
Fernanda Bernard Gomez an islander and one of those affected by the Iota hurricane expressed her gratitude for the aid delivered and said "due to the pandemic we were sent home from our ship, we were at home and we ran out of economic resources and they decided to help us"
Esteban Barbosa Palencia, President SNTT of Colombia said "we were contacted by the ITF regional office in Rio to see if we could reach the islanders, we were glad to respond to the call and be of assistance to the 20 comrades in need.
Katie Higginbottom, Head of ITF Seafarers Trust said "this is a great example of the ITF family coming together – the request came from the Norwegian Union to support their Colombian members on a Norwegian owned vessel and the Colombian union delivered the funds to the families on the devastated island. The Trust was really pleased to be able to provide the financial support."
The ITF Seafarers Trust and SNTT are showing their solidarity with NSU affiliates from Colombia.
Check out our YouTube channel here to watch the TV news coverage about the aid to our brothers and sisters on the Island of San Andreas.