19 October 2020
Image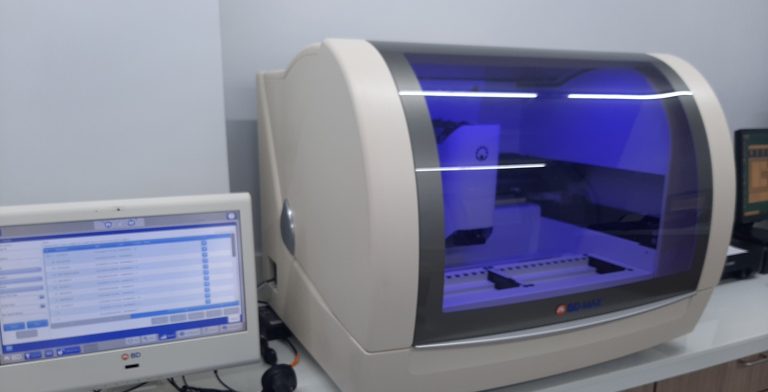 Seafarers in the Philippines are getting back on board safely thanks to a new molecular laboratory providing Covid-19 testing at AMOSUP's Seamen's Hospital in Intramuros, Manila part funded by a grant from the ITF Seafarers' Trust. The lab is currently fully dedicated to providing Covid-19 testing required by seafarers taking up contracts aboard ship and assisting in the efforts to create a secure corridor for seafarers embarking or disembarking ship.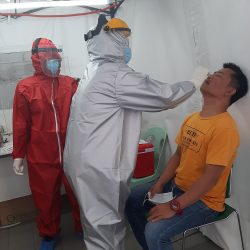 Fully accredited with the Philippines Department of Health as an official testing lab, the lab can process 300 tests a day and determine the seafarers' Covid-19 status within a day. The lab provides the "gold standard" reverse transcription polymerase chain reaction (RT PCR) test for the actual presence of the Covid-19 virus, even if there are no symptoms.
The lab began operations providing Covid-19 testing for seafarers in September. However, once the need for Covid-19 testing decreases, the new laboratory will continue to support seafarers with the facility to test for flu, RSV, tuberculosis and HIV among other infections.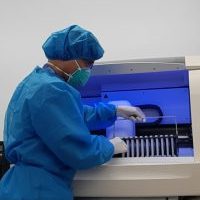 Dr Conrado Oca, AMOSUP President said, "In response to the need for COVID-19 testing facilities in the country, we have launched our molecular laboratory that is equipped to provide immediate test results. With the all-out support of ITF Seafarers' Trust, putting up this project to test our arriving and departing seafarers has come into fruition."
Katie Higginbottom, Head of the ITFST said "Testing is an important element in the suite of measures necessary to minimise the spread of Covid-19. AMOSUP is leading the way in developing practical solutions to get Filipino  seafarers back to work and the Trust is proud to support them."
Read more here about the ITF Seafarers' Trust Covid-19 Welfare fund
Keep up to date with the latest our social media channels: ITF Seafarers' Trust on Facebook  and  ITF Seafarers' Trust on Twitter