OUT OF SIGHT, NOT OUT OF MIND
40 portraits of seafarers by seafarers
Launched on 25 March 2021, OUT OF SIGHT, NOT OUT OF MIND – the second ITFST photography competition is a continuation of a project to amplify seafarers' voices and raise the profile of the seafaring profession beyond the maritime sector.
The pandemic has shown that, despite their critical role in global trade, seafarers have been severely impacted by the closed borders, extended contracts, restrictions on shore leave and now limited access to vaccinations. The time has come to showcase the great work of seafarers and shine a light on the human stories that play such a vital, yet unspoken role in the worldwide shipping industry.
Forty selected photographs will be included in a special, limited edition book to be presented to a distinguished list of people whose influence can have an impact on the living and working conditions of seafarers; the winning image will be featured on the cover.
The Winner
Best portrait of a seafarer
Papa is tired, but Papa will never give up By Aljon Manlangit, Ordinary Seaman, Philippines
Location: Kavkaz OPL, Taman Russia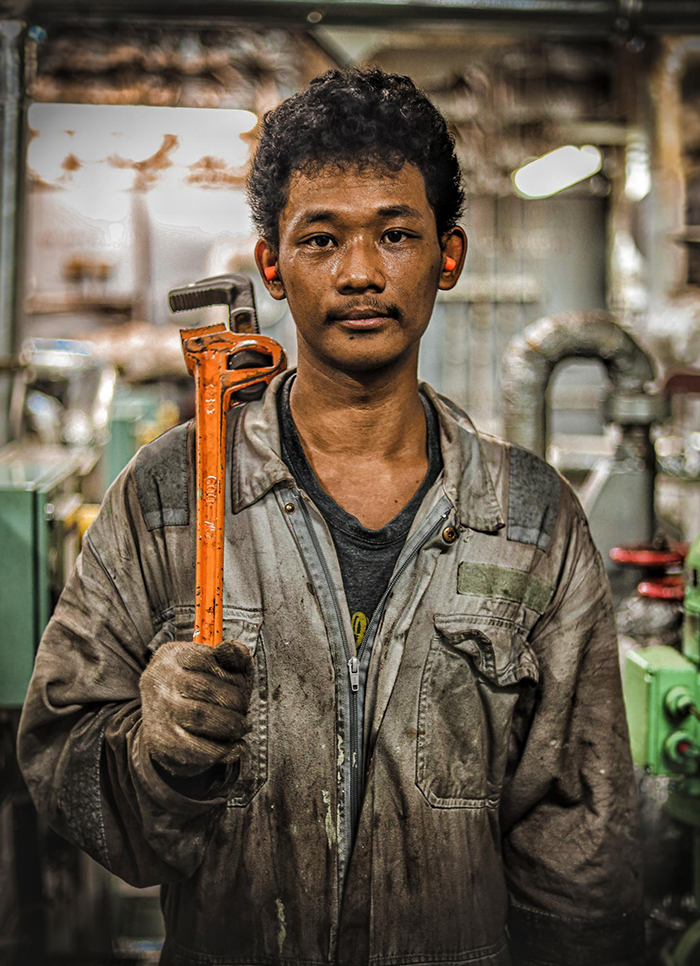 A portrait shot of my colleague wiper Wendell Pineda, a native Filipino citizen, after their work in the Inert Gas System together with the engine crew. Behind this photo is a bit sad but more of a father-sacrifice story that some of us seafarers is experiencing right now. In which after his first contract as an engine boy, he embarked again for the second time with less than 3 weeks in his country staying only in the quarantine facility in their province.
OUT OF SIGHT, NOT OUT OF MIND – 40 portraits of seafarers by seafarers
View the forty images selected for inclusion in this prestigious publication, a celebration of the sometimes-invisible workforce powering the world's shipping industry. The seafarers featured in this book challenge you to see them as individuals, people who take pride in their work, have families that depend on them, and who aspire to lead fulfilling lives. They are the maritime professionals delivering vital food, fuel, medication and all manner of consumer goods around the globe who are proud of their work and deserve much greater respect and recognition in the world beyond maritime.